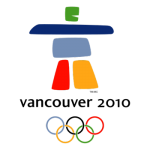 Like millions of fellow Canadians I enjoyed watching the 2010 Olympics from Vancouver. It was a fantastic seventeen days and I was able to see a lot of memorable moments play out live. I am going to miss switching between three Canadian networks and one American to get complete coverage and regardless of the day or time you knew something from the Olympics would be on.
One thing I am going to miss the most is the commercials. Advertisement is a necessary evil but I never felt one commercial overly annoyed me, even when played repeatedly. Some commercials still managed to excite me, get my blood racing and induce goosebumps. If you were lucky enough you would see the longer version of a commercial and feel a new surge of emotions all over again.
Here are some of my favorites from February:
Molson Canadian – Made From Canada (YouTube – 1:00)
It has great shots of Canada, inspirational words and as the commercial comes to a close you hear the powerful and always motivating music from Clint Mansell. I saw this commercial several times while I had a MGD in hand and felt a little guilt.
Visa – Go World
The "Go World" campaign was amazing. The commercials would change based on current events (like when Canada won its first gold, YouTube – 0:32) and as the medals accumulated the first names of the athletes would be added into the commercial. These were never dull and even after seeing the Dan Jensen (YouTube – 0:30) or Sara Renner (YouTube – 0:32) ad spots multiple times I still got emotional over it.
More TV spots available at YouTube or on their Facebook page.
Coca Cola – Whose Game They're Playing
The first time I saw the "Whose Game They're Playing" (YouTube – 1:02) commercial was in a movie theater in January and the way I felt then is how I felt all the way through February. It's a great commercial, one that would always force me stop what I was doing and watch.
I have noticed that video montages have been appearing on networks as the Olympics came to an end, but one that really stands out was Stephen Brunt's emotional discussion about being Canadian and celebrating as a nation. Even after multiple viewings it's still good.
Thanks Olympics for giving us Canadians something to feel and cheer about, it's been a fantastic seventeen days.