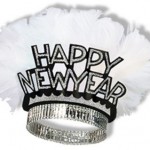 Following in the footsteps of the 2009 year in review I thought it would be interesting to gather the same information and post them here. Some of the results are to be expected, others are a surprise. It's interesting to see the trend in this information as a lot of what appeared wasn't available or accessible to me until the last half of the year.
Top 10 Google Queries
1. lost season 6 soundtrack
2. *
3. from:53.522911,-113.520347 to:53.522911,-113.520347
4. corkhole poster
5. ups 1ZY511176793770653
6. london luton
7. google translate
8. 1Z8F73V8D900199952
9. usps CP684389748US
10. apple trailers
I really, really wanted to know when the sixth season of Lost soundtrack was going to be released. And when I found out there was a second release for "The Last Episodes" I used the same search query later in the year.
I don't understand what * and from:53.522911,-113.520347 to:53.522911,-113.520347 are doing there, perhaps * is a blank query but I can't see it happening that much to claim the second result on my query.
The third entry are longitude and latitude coordinates for near the Timms Centre for Arts on University Campus, which makes no sense to me. In July the World Wide Photo Walk was held there but I can't understand how I searched directions to and from the same location for a one day event enough times to make it the third result.
I searched for the arrival of three packages enough to make them in my top ten, I guess it's hard not to be compulsive when you track something travel across the country.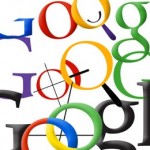 I used my personal Gmail account to look at my Web History so the results are from searching while logged in with that account. My busiest month for searching was in December with 1,320 queries recorded, and my least active month was in June with 628.
Top 10 sites
1. en.wikipedia.org
2. answers.yahoo.com
3. wwwapps.ups.com
4. www.google.com
5. epguides.com
6. www.amazon.com
7. www.imdb.com
8. www.ehow.com
9. mbradyclark.bigcartel.com
10. maps.google.com
Wikipedia was my top site in 2009 and it holds strong this year, and there were three other results that stayed in the top ten from last year. The combination of answers.yahoo.com and ehow.com appeared because they were a resource when it came to home improvement questions that came up in the condo and house. The rest are my compulsive nature to rename TV show episode titles and checking IMDB to answer the question "Where do I know that guy from?".
Top 10 Artists
1. Michael Giacchino (1,827 plays)
2. The White Stripes (882 plays)
3. Philip Glass (698 plays)
4. Hans Zimmer and James Newton Howard (637 plays)
5. Bear McCreary (571 plays)
6. Hans Zimmer (530 plays)
7. Ludovico Einaudi (501 plays)
8. U2 (374 plays)
9. Matthew Good (296 plays)
10. Florence + the Machine (290 plays)

Bear McCreary is knocked off the top spot in place of Lost composer Giacchino. Like my search queries above indicated, I really wanted to listen to the season six soundtrack of Lost and listen to it I did. The first season six album was released in August and the second was released in October so there wasn't much time to shoot it up to the top of the charts.
Overall the number of plays in my "Top 10 Artists" are down from 2009 but I think those plays were distributed to other artists outside of the top 10. I found it difficult to see how many tracks I listened to within the calendar year so I wasn't easily able to verify this but my listening habits at home, work and on the iPhone all stayed consistent so I would suspect the tracks played stayed similar too.
Top 10 Tracks
1. Michael Giacchino – Life And Death (47 plays)
2. Hans Zimmer – Time (46 plays)
3. Hans Zimmer – Waiting For A Train (44 plays)
4. Hans Zimmer – Half Remembered Dream (43 plays)
4. Hans Zimmer – Paradox (43 plays)
6. Hans Zimmer – Radical Notion (39 plays)
7. Hans Zimmer – Dream is Collapsing (38 plays)
8. Hans Zimmer and James Newton Howard – A Watchful Guardian (34 plays)
8. Hans Zimmer – We Built Our Own World (34 plays)
8. Hans Zimmer – 528491 (34 plays)
8. Hans Zimmer – Mombasa (34 plays)
8. Hans Zimmer – Dream Within A Dream (34 plays)
There are 12 songs listed here but with a five way tie for eighth I had to include the extras. Guess which soundtrack I listened to a lot this year? The non-Inception Zimmer song was from the second disc of The Dark Knight soundtrack, which got a lot of plays when I discovered its existence in February.
There weren't as many flights in 2010 as there were in 2009, but there were passport stamps in England, Paris and Iceland.
I drove my VW Jetta TDI over 14,000 kilometers and filled up the vehicle 17 times. I didn't file a single police report this year but I did have someone threaten civil action against me.
Including this entry I wrote 42 blog posts in 2010, I made 610 tweets and one Facebook status update. In July 2008 I talked about my fears of using Twitter and the decline in blogging, and I think you can be active on both…if you make the effort to do so. Unfortunately, I rarely tweet and I rarely blog.
I don't think my lack of tweets and blog updates are related, I think it's just that I have been busy and don't have enough time to fill a 140 character space with my thoughts let alone write a several hundred word update. I wrote a few posts in December to catch up on what I had been meaning to write in November so if I can write a few posts a month in 2011 I'll consider myself active.
I sent roughly 420 emails from my @gmail.com and @seangursky.com email accounts and 70 from my @hotmail.com address. I made two orders with amazon.ca, two with amazon.com none from amazon.co.uk and two with monoprice.com. I thought I ordered more online this year but I guess they were through other methods besides Amazon.
Rough calculations are that I took nearly 7,850 photos with two different cameras this year. 7.65% of my photos taken this year were done in the two weeks in England/France. The majority of my total photo count came from my Canon EOS T1i/500D which had over 5,350 actuations and the Canon 5D had 2,500 actuations.
2010 is in the books, 365 days until I count it down all over again.