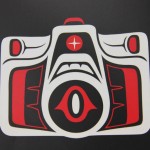 In early December I received a White Stripes newsletter announcing the Under Great White Northern Lights boxset containing a documentary detailing their performance in Canada, the complete concert from their 10th anniversary performance, a CD and LP of live music, a photo book and other exclusive goodies. In short it was going to be awesome and I had to own it.
I have seen the Under Great White Northern Lights documentary several times now and there is something powerful and haunting about how the movie concludes. Ben Blackwell tells Jack and Meg that after a decade together they can still pick up their original instruments and be as if nothing has changed. Then Jack looks over to Meg who returns the look, they share a glance and then Meg looks away and fade to white, the interview is over.
The piano performance of White Moon to close the documentary is amazing. The story goes that after their 10th anniversary show in Glace Bay, Nova Scotia, after the celebrations and after parties Jack found a piano and started playing it. I was amazed at the passion that came across and how the song ends. It was a surprise to me and I certainly don't want to spoil anything, but after a powerful, loud and intense 90 minute movie this quiet and intimate end was stunning.
On my re-watch of the documentary I continued watching through the credits and when they got to the 'thank you' all but four cities from the 2007 tour were thanked, including Edmonton.
I was a big fan of the Under Nova Scotia Lights concert. I had listened to the audio rip of the DVD prior to watching the video so I knew what to expect, but this just goes to show that seeing is believing. What I thought were average performances of songs on the audio were elevated to another level when I saw the video. The several minute tease of Death Letter made more sense when you saw Jack tuning the Kay guitar. I will never tire of seeing Jack and Meg interact on stage, the glances and nods signalling when one song changes into another.
A nice moment happened between the person doing bagpipes on Prickly Thorn was after his solo he looked at Jack as if to say "I'm good, your turn" and Jack gave him an approving look back. The subtleties, the things that an audio recording can never show made this concert really special. If a show has Astro, Death Letter, Black Math and Boll Weevil it is guaranteed to be good, but when you include Aluminum, Brick House Wood House and Lafayette Blues then it goes into a different category of awesome.
Enough of that, let's talk packaging! The way this boxset is put together deserves a Grammy in the Best Boxed or Special Limited Edition Package category. Everything about this is top notch and puts my Battlestar Galactica boxset to incredible shame. The 208 page hardcover photography book is amazing and captured the on-stage and off-stage moments so well.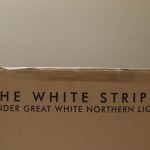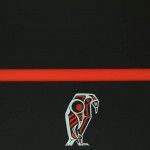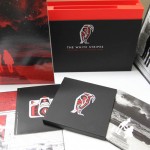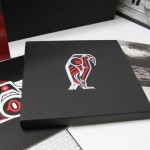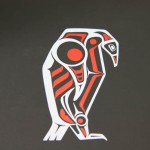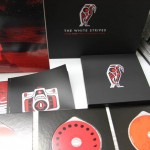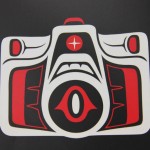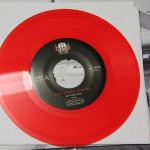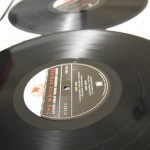 One thing is obvious: the amount of vinyl I have I need to add a record player to the stereo system as soon as we relocate into a house so I can experience all of this in a new way again.