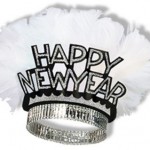 Following in the footsteps of the 2009, 2010 and 2011 year in reviews I wanted to continue the year end ritual. I am surprised by how much has stayed consistent (top artists, quietest online search month) but there were a few new trends I didn't expect.
Top 10 Google Queries
1. northlands park, edmonton
2. alberta downs race track, lacombe, ab
3. evergreen park, grande prairie
4. Rocky Mountain Turf Club, Lethbridge, Alberta
5. peggy's footwerks
6. google analytics
7. peggysfootwerks
8. made in frame
9. peggys footwerks
10. peggy'sfootwerks
The top four results are work related for the Horse Racing Alberta website I managed. I have no idea why they were ranked so high amongst everything else. I also can't explain why I needed to search for "northlands park, edmonton" as frequently as I did.
The rest of the search results were all related to a side business and seeing how high Peggy's Footwerks was ranking on Google. In the end I was able to add the site to Google and have it hit on keywords so I no longer receive phone calls asking "why they can't find the site in Google".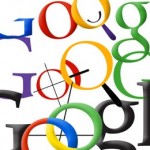 I used my personal Gmail account to look at my Web History so the results are from searching while logged in with that account. My busiest month for searching was in August with 1,667 queries recorded, and my least active month was in June with 864. These numbers are up from last year but June returned as my least active search month, which is a bizarre trend.
Top 10 sites
1. en.wikipedia.org
2. www.google.com
3. www.imdb.com
4. answers.yahoo.com
5. www.amazon.com
6. www.ehow.com
7. androidforums.com
8. forum.xda-developers.com
9. market.android.com
10. twitter.com

Wikipedia dominates my top sites again. I honestly don't think I go there that often but I guess every article about someone or something leads me to Wikipedia so I imagine that adds up over time. I like that Android sites appeared in this list, even though before September the notion of leaving iOS seemed crazy to me.
Top 10 Artists
1. Hans Zimmer (670 plays)
2. Ramin Djawadi (381 plays)
3. Howard Shore (285 plays)
4. Hans Zimmer & James Newton Howard (259 plays)
5. Amanda Palmer (250 plays)
6. Daft Punk (240 plays)
7. The Throne (214 plays)
8. Bad Religion (204 plays)
9. Michael Giacchino (177 plays)
10. The White Stripes (166 plays)
With my move to TELUS I expected my play count to decrease and that definitely happened. Instead of listening to music four to six hours a day I averaged about an hour, and rather than having access to my entire music library I had to rely on what I brought with me that day (iPod Nano or iPod Classic). I wasn't able to pick an artist at random or go on a musical adventure based on my mood. Last year my top ten artists all had over 300 plays and now there is a significant drop off.
Not unusual is that I have a lot of soundtrack influence in what I listen to but this year half half of artists doing a score for something I love (Batman, Lord of the Rings, Lost). I went back to Daft Punk this year but I think most of those plays were from the Tron Soundtrack but a healthy mix from Homework and Discovery too.
The biggest surprise is that White Stripes didn't top the list. My love of the band hasn't waned but I think the anticipation of Dark Knight Rises influenced what I listened to and I would opt for something from Hans Zimmer instead of a quick rock out session to White Blood Cells.

I listened to "Watch the Throne" a lot this year, but I'm surprised that Bad Religion got a same number of plays. I like them but didn't think I sought out their music that much. Amanda Palmer's "Theater is Evil" album is fantastic and for only being released in September is quickly made its way up my charts.
Top 10 Tracks
1. Hans Zimmer – A Storm Is Coming (42 plays)
2. Hans Zimmer – On Thin Ice (38 plays)
3. Hans Zimmer – Rise (35 plays)
3. Hans Zimmer – Imagine The Fire (35 plays)
3. Hans Zimmer – Born In Darkness (35 plays)
6. Hans Zimmer – Necessary Evil (34 plays)
6. Hans Zimmer – Why Do We Fall? (34 plays)
8. Hans Zimmer – Gotham's Reckoning (33 plays)
8. Hans Zimmer – Nothing Out There (33 plays)
10. Hans Zimmer – Fear Will Find You (32 plays)
10. Hans Zimmer – Underground Army (32 plays)
There are 11 songs listed here because there were multiple songs tied for a spot. Last year "The Dark Knight" ruled my top plays, specifically the second disc of the soundtrack, and this year "The Dark Knight Rises" ruled supreme. I predicted this last year by saying:
Odds are good that next year Hans Zimmer & James Newton Howard will lead the way with "The Dark Knight Rises".
With regards to air travel 2011 was the lowest in recent years with a pretty painless extended weekend trip to San Diego amassing 3200 miles covered. I drove my VW Jetta TDI over 13,000 kilometers and filled up the vehicle 17 times (the same number last year). I have gone two calendar years in a row without completing a police report, and I received no speeding tickets or anything incriminating like that against me.
My decline in blogging continued this year, and I produced my lowest post count with 13. The Iceland posts were long but being wordy doesn't make a different when I push the "Publish" button a bakers dozen times. I enjoy blogging when I have something to say but I find that I either have nothing to write or I just don't have the time to sit and pour my thoughts into a post. I suspect 2013 will have a similar number of posts, but without a trip to Iceland to claim nearly half of my posts finding something to write about this year may be challenging.
My Twitter use has declined as well, going from 188 tweets in 2011 to 113 in 2012. I went from 41 posts on Tumblr down to one. There was a Facebook status update prior to our trip to Iceland, but that was the only one. I frequent these sites multiple times a day, enjoy browsing and catching up on what is new but I may forever be a lurker on them.
I like social networking but I also don't want to bother people with hourly updates or useless tweets containing song lyrics or writing about how much food I ate. I think my decrease in Tweets was related to not posting every time I updated my Project 365. If people want to see the photos they know how to find them, and spamming them doesn't do anything more than get a few more image views.
I sent roughly 407 emails from my @gmail.com and @seangursky.com email accounts and 52 from my @hotmail.com address. My @gmail.com and @seangursky.com usage increased a bit compared to last year but @hotmail.com dropped a bit. What I did write from @hotmail.com was mostly Kijiji related, so maybe the shift is related to using Gmail for more communication.
I made one order with amazon.ca, two with amazon.com, one with monoprice.com and none with Deal Extreme or amazon.co.uk.
Rough calculations are that I took nearly 5,200 photos with my Canon 5D this year. There was a few week period where the camera was in for repair but any photos I took with the iPhone or backup Pentax Optio were inconsequential. 5,200 is fewer photos than I took last year (7,850) but there was no two week long vacation to soak up a thousand odd photos.
All in all 2011 seems pretty quiet. Even when we tell people what we were up to the usual answer is "house stuff". You add in a few months of Ice Dragons summer hockey, a couple trips to the cabin at Lac la Biche and you have the year in review.
2011 is in the books, I have a few things I'm looking forward to in 2012 and I'm sure the numbers will reflect that (I predict exceeding 9,000 photos taken) but we'll see how it all shakes down in 366 days.