I try to avoid posting the 'flavor of the week' videos but this one really stood out to me.
On November 9, 2007 Christoph Rehage set off to walk across China. While on his journey he photographed his hair and beard growth over the year (which is documented here). He put in over 4,500KM solely on foot and put together a fantastic video of his hair growth over that time.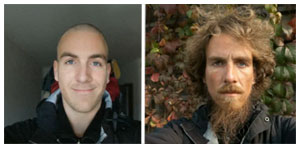 There are numerous 'photo a day' videos but this one really stood out to me because of how creative the pictures were, the soundtrack he used and how unruly he looked after a year.
I can't help but feel a sense of deep respect for what Christoph accomplished with this video. The walk he did alone is worth being commended for but the artistic result is amazing. I have photographed a month of growing a playoff beard and have nearly three years of doing 'photo a day' and I can only hope to capture something as remarkable as that with these challenges.
Watch the video here, you won't regret it.