"I spent a week in Marseille one weekend."
On September 11th we flew in Marseille with Ryanair and stayed for the weekend. One member of our foursome went home on Sunday night (13th) but the rest of us stayed another day and returned to England on Monday…and this was our trip, starting with some random thoughts:
The smell was bad at the best of times. People wouldn't pick up after their dog, and it wouldn't have surprised me if we stepped over human waste at time.
The wind would pick up litter from the streets or papers from the restaurants and blow them about.
All public toilets had no toilet seats or were broken.
Gypsies, lots of them.
The view was always worth stopping and giving a second look. Being on the Mediterranean certainly helped.
Being the oldest city, and second largest in France, gave Marseille a definite culture
An old city isn't without its history and Marseille had plenty of that, even if we couldn't fully read the 'historical information' signs posted around the city.
Not a fake city, it wasn't trying to hide what it was
When you use the Marseille Underground Network the tickets are shot out after being validated. They would usually go half a foot in the air and get about a foot of distance This sort of tomfoolery would not stand in London when people are rushing you at the gates when you pull your ticket up. It was fun.
All the vehicles in Marseille have damage () on them, in one form or another. Parking is also a nightmare, I would be terrified to own a vehicle of any value here because there is little regard for others property.
Marseille was a fantastic way to break up our stay in England. The city was ripe with history (being the oldest city in France), had gorgeous sights being situated right on the Mediterranean and had plenty to occupy us in the immediate area. Unfortunately the city also had a definite and foul odour, was rampant with Gypsies and very dirty. There was always a wind from the Vieux-Port (Old Port) and napkins, wrappers and papers would litter the walking area. It is easy to talk down on the city, but we all had a fun time.
When we arrived Friday night I was overwhelmed with the language. I took French in Junior High and High School, but never fully committed to it and forgot anything worthwhile; so I was completely at the mercy of the broken French that Jenna and Matt knew. It was a very strange experience to be overwhelmed with another language, something that never quite happened on our trips to Cuba or Mexico.
Our first full day in Marseille started early with cafe (

) and bread. It was not a filling breakfast, but it was a start. We purchased a City Pass from the Marseille Tourism office, and it was the best money we spent on the trip. This book allowed us free admission into almost every attraction we saw, covered our transportation for two days and even allowed us to try free samples from local businesses.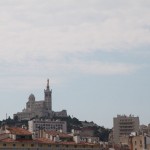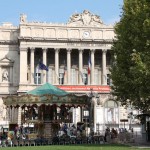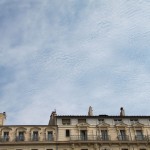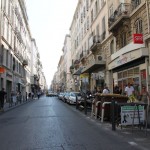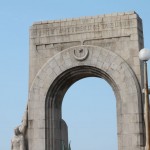 We began the tour of Marseille by going up to Notre-Dame de la Garde. Notre-Dame is visible from anywhere in Marseille, and the views from the top were amazing. You really got a sense of how large Marseille was, and how very little we would explore in our weekend there. Like all Chapels we saw, the interior was immaculate and impressive.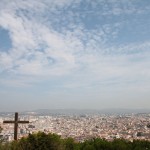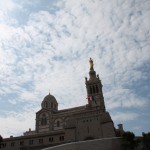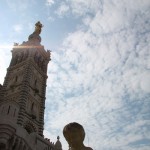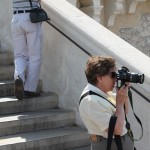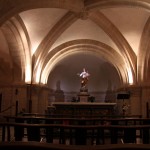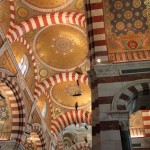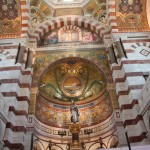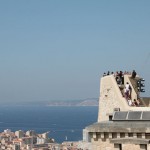 Later in the day we took a boat ride (

) to Chateau d'If. The Chateau was originally a fortress and with the views it had out into the water, it is easy to see why (

). You could look back and see all of Marseille. Even the Notre-Dame seemed small against the skyline. We heard conflicting reports that the trip to the Chateau wasn't worth it, but we had to disagree because it was enjoyed by all of us.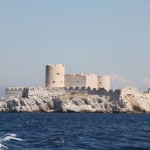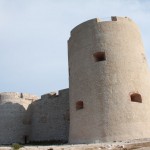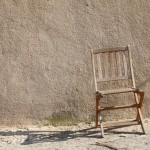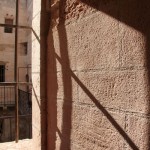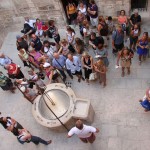 After Chateau d'If we continued the boat ride to Îsles du Frioul. The area we got off at was simple enough, but when we walked away from the cafe's we were in the Calanque de Morgeret (

). It was an amazing sight. This little inlet of beach had boats out in the water, the new foreign terrain as it dipped into the Mediterranean. It was something we had only seen on postcards and we were here. After doing some sight seeing we all put our feet (

) in the water. The significance of doing it was greater than the enjoyment of doing so as the rocks in the water were pretty hard and made it uncomfortable to stand, but we can say we did it.

After a day of disappointing food we referred to the travel book to see what local restaurants it recommended and we pointed ourselves in the direction of La Port Des Anges. This was the French experience we were all looking for. It may have been the atmosphere but this was one of the best meals we ever had. Ordering from a menu written on a small chalkboard our waiter was patient when we attempted French, but was also able to speak partial English. After we made our meal selection he picked a bottle of wine from a local vineyard that would be appropriate for all of our entrées.
The perfect storm of senses was brewing and it was amazing. We were surrounded in a foreign world, eating great food, sharing a bottle of fantastic wine; the whole experience was intoxicating. Our two hour stay included another bottle of wine and for dessert we had cheese, as selected by Heather. At first the cheese was an unusual meal closer, but when the cheese was mixed with a little bit of jam and honey it was the perfect end to a great meal.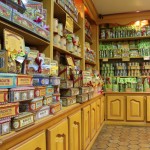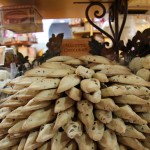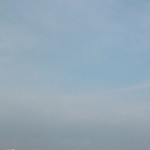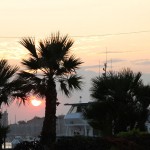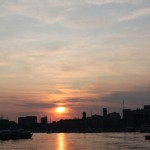 Sunday started off with more cafe and our first significant encounter with being exploited as tourists. Our simple crepe (

) and coffee breakfast was horribly expensive. It is possible that we really did eat 44€ worth of food, but it is easier to assume our neglectful and poor service providing waiter made the number up on the spot. This breakfast was also marred with a verbal exchange between Matt and a Gypsy…which was more the Gypsy talking to Matt. We think that she cast a curse on us, and the first indication of the curse was the expensive breakfast.
Undeterred by the Gypsy Curse we headed off into the city, ventured onto public transportation (

) and headed towards Palais Longchamp. This tribute to water came out of nowhere. We were walking down a plain enough looking area and as we turned a corner this large and impressive structure was before us. Even after Notre-Dame de la Garde and Chateau d'If, Marseille still had a few architectural surprises for us. It is tough to say what the highlight was from this weekend in France, but it can't go without mentioning Palais Longchamp.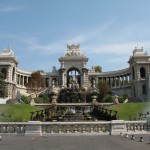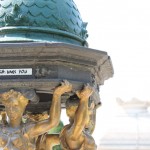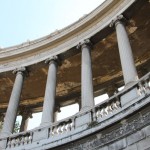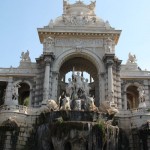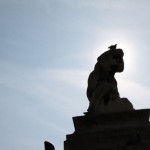 After walking around the structure and going into the Natural History Museum we skirted across the road and went into Musée Grobet-Labadié. This was a house (

) full of doinks, but really expensive (

) and old doinks. I didn't know what I was getting into at the Musée, so most of their collections were given a casual glance from me, but it was an interesting stop in our day.
The surprises continued as we worked our way through the city to Cathédrale de la Major. Perhaps it was the dirty back road way we took to the Cathedral, but when we arrived we were impressed. I can't say what it was that made this place stand out, perhaps it was the cardboard like appearance, open interior or simplistic decoration but I liked it. After seeing Notre-Dame de la Garde, Kings College, St. Paul's and Westminster Abbey Cathedrals it is something that another Cathedral can still make me stand back and go 'whoa'.
Our last night in Marseille had a giant bucket of mussels (

) and drinking many pints at an outdoor bar. Being surrounded by locals added to this experience as we ordered drink after drink. Even the homeless person sleeping on the cement meters away or the mysterious increase cost on our final round of drinks could not taint our final night send off to Marseille.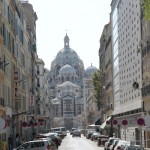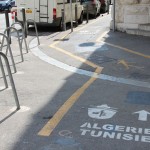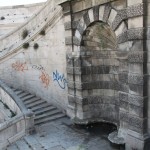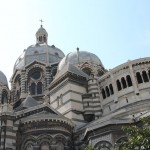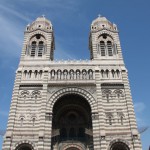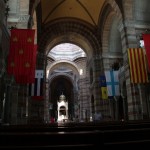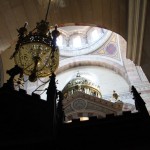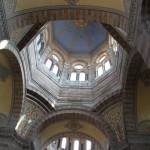 Our final day in Marseille was one that went on for too long. Our flight was leaving at night, but we had to check out of the hotel at noon and we had the burden of carrying our carry-on with us for the remainder of the day. To get a load off our back, and feet, we booked a Calanque Tour (map of Calanques and we went from Les Goudes to Cassis). Marseille may have been tainted a bit by the dirt, smell and general "I would like to be back home", but getting on the Mediterranean and seeing these beautiful inlets changed our minds easily.
After being on the land side of a Calanque (from Saturday afternoon when we put our feet in the water at Calanque de Morgeret) these inlets were just as amazing from the water. Several times we wanted the boat to stop and allow us to explore, but I think it's best they kept us on the boat because not everyone would have been so eager to return.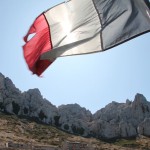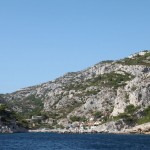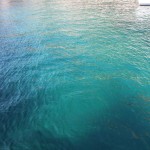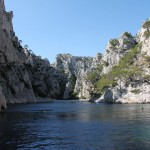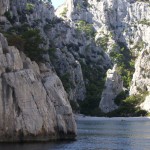 Between this and the two London (1, 2) posts that concludes our impromptu, and amazing, trip overseas.