My energy levels leading up to the June 1 U2 concert in Edmonton was lower than I would have liked to admit. June 1 was game one of the Stanley Cup Final between Vancouver and Boston and the transportation to and from the Stadium was a concern, but when we returned home from the concert every doubt I had about going to the show was erased by another fantastic U2 experience.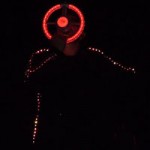 This was my fourth time seeing U2, and had it been my first I would have been more excited, but to me this was just another U2 show, thankfully there is nothing as routine as a U2 show and the delay in the North American tour was the best thing to happen to this tour. The band was able to distance themselves from songs on their new album that weren't resonating with the crowd, bring out some old favorites and play with the setlist.
U2 doesn't vary their setlist night to night so when I saw some favorites appearing in Denver, Salt Lake City and Winnipeg I got excited, but it wasn't until the opening chords of those songs began that I started to celebrate.
Main Set: Even Better Than The Real Thing, I Will Follow, Get On Your Boots, Magnificent, Mysterious Ways, Elevation, Until the End of the World, All I Want Is You – Needle and the Damage Done, Stay, Beautiful Day – Heart of Gold, Pride, Miss Sarajevo, Zooropa, City of Blinding Lights – Singin' In The Rain, Vertigo – Rocking in the Free World, I Can't Stand the Rain – I'll Go Crazy (remix) – Discotheque – Life During Wartime – Please, Sunday Bloody Sunday, Scarlet, Walk On – You'll Never Walk Alone

Encore(s): One, Will You Love Me Tomorrow – Where the Streets Have No Name, Hold Me Thrill Me Kiss Me Kill Me, With or Without You, Moment of Surrender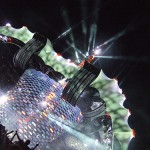 Having seen U2 three times before (Calgary [2001], Vancouver [2005], Las Vegas [2009]) it's impressive that there are still songs they add which I haven't heard. Every tour always had a vintage song or a gem from their experimental 90's and this show had four new songs in Miss Sarajevo, Zooropa, Scarlet and Hold Me Thrill Me Kiss Me Kill Me. I was also incredibly happy to have one of my favorite U2 songs in All I Want Is You added to the set. The show in Edmonton had a lot of things going for it and it will stand out as the best setlist I have heard.
Like in 2009 I thought U2 may have lost some energy of the fans (in 2009 it was the transition from Elevation to In A Little While) and this time it was the one-two punch of Miss Sarajevo and Zooropa. Both are great songs, and while I never thought I'd hear Miss Sarajevo it is an ambitious song to play.
I would have liked more from Achtung Baby (specifically Zoo Station or The Fly) but Hold Me Thrill Me Kiss Me Kill Me was incredible and got my biggest reaction.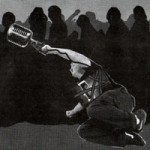 Unlike past shows I didn't bring my recording gear to this show. I wasn't keen on gearing up for a show I had little excitement for, and being free of the microphones allowed me to share a few words between Jenna and the other U2 fans around me during the show. Perhaps foolishly, I expected someone else in the audience of 65,000 to be recording, but so far no recording has surfaced from the show.
The Claw was still a sight to see, and as the night came in it brought rain clouds and the light show was able to begin. It's unfortunate there is no way to have an outdoor show in Edmonton where the sun sets early but the band made the most of the day and night they had. The rain clouds sparred us and only lightly sprinkled on everything and U2 played until 11:30, clocking in a set close to 2 1/2 hours long.
The political message of past shows was dropped; there was no urge to call Harper or write our MP about refugees but there was still anecdotes, and one included a member of the Edmonton Oilers picking up a hitchhiking Bono in Vancouver. As a nice touch Bono dedicated the final song of the night to the people of Slave Lake. At this time people were urged to take out their cellphones (to act as the 21st century version of the lighter) and the Stadium looked like thousands of firefly's floating about and the band left under thunderous applause leaving everyone completely satisfied.
There was a gigapixel fan camera at the show and Jenna and I can be seen. I am on my phone, probably trying to get an update on the hockey score before the overloaded cell towers bring the network to a halt. Thankfully I'm not making a stupid face or eating a hot dog.

Until an Edmonton recording is available I will rely on Salt Lake City recording to remember the night, so here is Hold Me Thrill Me Kiss Me Kill Me from that May 24 show.
U2 – Hold Me Thrill Me Kiss Me Kill Me (May 24, 2011) by leche99.