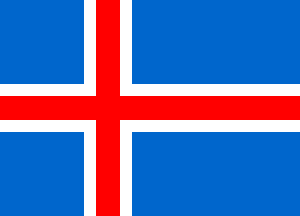 Since our 16 hour layover in Iceland last October I have been thinking about returning. I always wanted to visit Iceland but being there for that brief moment made me want to return as soon as possible. A few months passed and I got a little more serious about planning a trip for 2012 at the start of this year. Traveling to Iceland isn't easy or cheap so if we went there we had to do it right and see the entire country.
Before any serious plans could be made I had to determine the best time to fly there. I must have spent hours using Hipmunk, Kayak and Icelandair looking at flight paths, layover locations all in an attempt to determine the best day to fly on. From there I looked at weather, off season rates, sunrise and sunset times and settled on May 15-30, 2012 as our travel dates. This will give us optimal day light (18.5-20 hours of daylight), access to roads that are closed until the middle of May as well as the opportunity to take tours such as Jökulsárlón Glacier Lake boat tour.

After watching May 2012 airfare for the last month I noticed a trend in the cost increasing every day. I went to the Icelandair website and saw limited seats available for the dates I wanted. I was surprised that a flight would be filling up 10 months in advance but not wanting to have a kink in our plans we bought the airfare, thus solidifying our plans for travel.
Over the next few days airfare cost increased but the Icelandair website no longer showed the limited seat availability. Perhaps I was seeing things or there were additional seats released. No matter, we have our flight there and back and now the next step is planning how we spend our two weeks.
There is a DIY approach where you handle everything from car rental to accommodation, or you can reserve a self drive tour from one of many tour operators in Iceland. As in any situation, there is money saved by doing it yourself but the benefits of paying extra could prove to be invaluable.
After calculating numbers the additional cost of having a tour operator watching your back is helpful in a country where glacial floods from a semi-active volcano can wipe out the only bridge on the only road and you need to make quick alterations to your travel plans. Such things would be possible on your own but it's reassuring that if the country changes your itinerary the tour group will assist you in dealing with it.
Volcanic activity is always a concern in Iceland and between Katla, Hekla and Grímsvötn it's been a busy few months in Iceland and could be better or worse by next year so it will be nice to have someone to help us navigate the country if things do go awry.
What's there to do in Iceland? You'd be surprised but it has it all. Glaciers, volcanoes, mountains, black beaches, barren dry lands with no soul in sight, beautiful and haunting scenery at every turn. As an added bonus, it's an opportunity to see a place that many people pass over when flying between North America and Europe.
There is a 1300 km ring road that circles the island and it takes a week to do the majority of the county and another few days for the isolated Westfjords. Major attractions such as waterfalls, geysers, volcanic pools and fjords are accessible from the road so there will always be something to see when you pull over.
Plus Iceland has hot dogs, like really good hot dogs. I could be wrong but I'm sure a typical Icelandic lunch goes like: fermented shark, followed by a delicious hot dog and then a shot of Black Death.
The next step will be to reserve our self drive tour. I have been in contact with a few tour outfits and there is a lot of options available for visitors like Nordic Visitor, GrayLine, Discover the World and tour.is to name a few. I have a preference but I want to look over proposed itineraries a little bit longer before making the next major purchase in our trip in 2012.